Good fitness and bodybuilding are always seen as a great sport for men and especially in the India, where the fitness and bodybuilding sport for women is not much as accepted as compared to any of other countries. Bodybuilding is gaining a great popularity in India, but then also chances that are offered to women in India are still quite worse and that is the main reason that many of women's are not able to achieve there aim and goals that they ever wanted to achieve.

There are many women who want to achieve a good and beautiful physique, but it is a quite challenging task because of the availability of fewer opportunities. As Indian women are facing a quite hard, resistant in India in making their career in bodybuilding. But then also, there are some women's that are hardly trying to change these things.
These are those incredible women's who have almost broken the old rules and culture and as well as the stereotypes that are breaking them to achieve the utmost level of fitness level. These are some of the women that have won many prizes and awards in our country and make us feel proud and elegant all over the world.
But it does not yet end because from all these women, most of them are married and she still they have achieved a good and attractive physique that will definitely beat their competitors in every competition. As they are married, they have to take care of their family and children, but still they are quite focused and doing proper hard work honestly to achieve their target quickly and more effectively.
Here is a list of Top 10 Most Popular Fitness Models In India :
Karuna Waghmare
About : Karun Waghmare has won the 46th Asian Bodybuilding and as well as the Physique sports championships in the China. Karuna Waghmare Swami was training for almost last 16 years as a professional bodybuilder and has also participated in several national level competitions of bodybuilding.
In addition, to this, she is also an expert trainee in both the Yoga and Gymnastic and as well as a quite amazing dancer. She has also organized more than hundred of fitness and bodybuilding camps to attract and motivate all those women who like muscle training programs.
---
Rebita Devi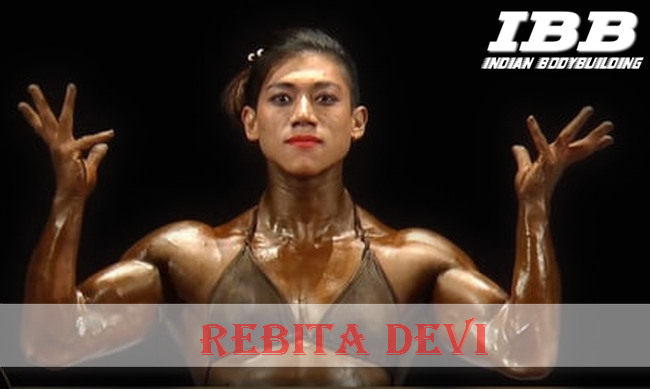 About : Kongbrailatpam Rebita Devi is one of the top woman bodybuilders who had won the bronze medal for India in the 6th championship of world bodybuilding in Mumbai 2014. She had won their medal in the 55 kg+ weight category. There are only two bodybuilders from the Manipur state who have won this medal.
Yendrembam Nando Luwang had also won the gold medal and as well she had also opened the medal account for India in 60 Kg+ above weight category. After Yumnam Mamota, she is the second women from Manipur who have won the bodybuilding medal for India.
She is the only first woman who has won fitness medal in both world and Asian bodybuilding championship.
---
Sarita Devi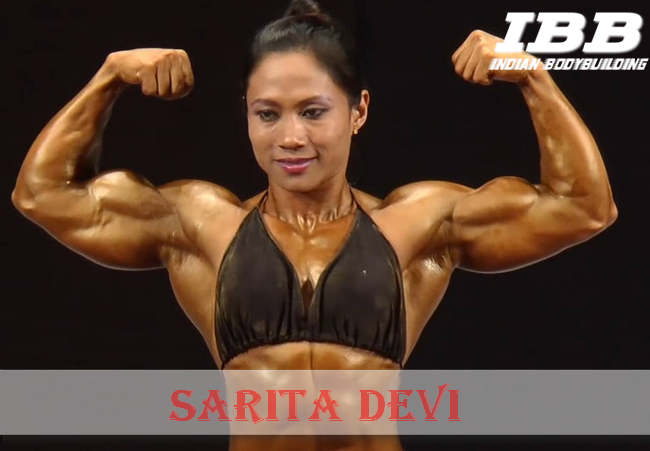 About : Laishram Sarita Devi is a famous Indian boxer from the Manipur state. She is a National champion and as well as a lightweight class former champion. In addition, to these in the year 2009 she was awarded the Arjuna Award by the Indian government for her utmost achievements.
Sarita Devi was born in the Mayang Imphal into a small agricultural family at the sixth number of her siblings. The most of her time get spent in collecting woods and working in fields that had automatically built her stamina that has become one of the major advantages for her today.
---
Yashmeen Manik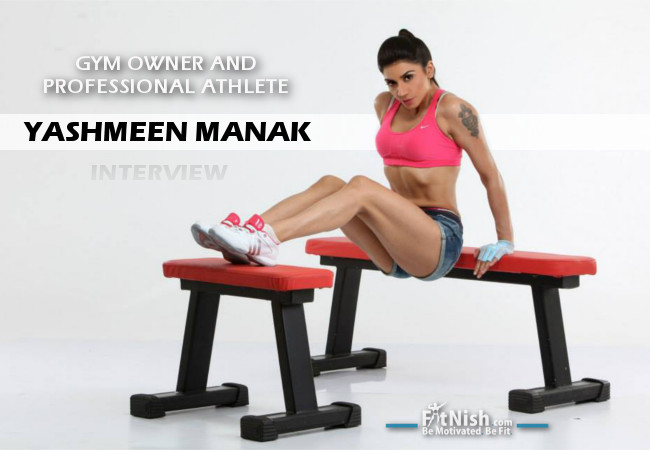 About : Yashmeen Manik a 36-year-old lady and founder of the Sculpt Gym in the Sector 14. She has been doing weightlifting for more than 17 years as of now and can easily lift 100-150 Kg's of weight.
In addition, to this she has also owned many of the Power lifting competitions in the N.C.R. regions and as well as she rubbishes the almost all arguments about women.
---
Noyonika Chatterjee
About : Noyonika Chatterjee, Her name doesn't need any introduction. This Bengali beauty is one of the earliest and most popular supermodel from India. Noyonika Chatterjee is a famous model and as well as an expert grooming mother.
She has spent almost 23 years in the fashion industry and she is still doing that and becoming more and stronger.
---
Nina Manuel
About : Nina Manuel began her modelling career with actually a show for the Ensemble that is an couture store and it is the main turning point in her life that picked up her from the top of Indian's designers.
She first started her career by doing the ramp shows and after that, she consequently gets many modelling contracts with the San Miguel, Bausch & Lomb, Levi's and as well as with Coca-Cola.
---
Madhu Sapre
About : Madhu Sapre scandalized the whole nation when she had started a naked photo shoot with the Co-model Milind Soman. She was from one of the top boldest models and as well as the catalytic in bringing about a good revolutionary change in the whole perception of modeling in India.
---
Sheetal Mallar
About : Sheetal beat Madhu Sapre had won the "Feminine Look" in the year 1994 and after that there were not looking back in the past for her. She had won many fashions awards and as well as fitness competition and she is one of the top sexiest models in India.
---
Diandra Soares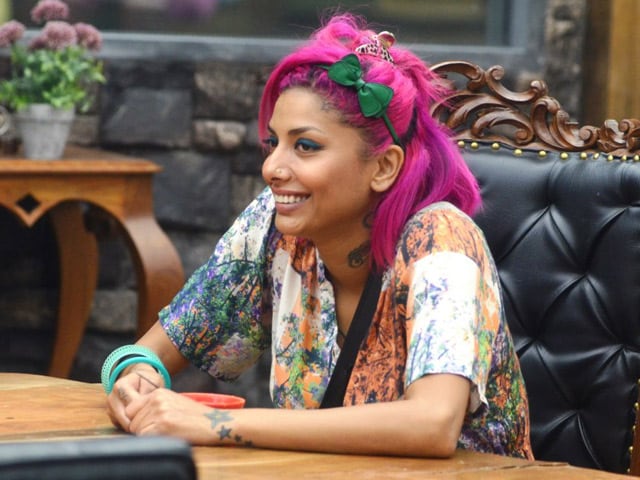 About : Diandra Soares is the first probabilistic bald model that was seen on the runway. She is described as one of the most beautiful model in the whole world in the Hugginton Post. Her different personal style always leads her from others and help her a lot to achieve a great popularity and support.
---
Bipasha Basu
About : Before B0coming an Actress, Bipasha was a top notch super hot and sexy model. She had won the Gladrages Supermodel hunt competition in her early career. In addition, to this, she is one of the most sought after models in her time. After getting bored from modelling, she moved a step ahead and started acting and found a great success there too.