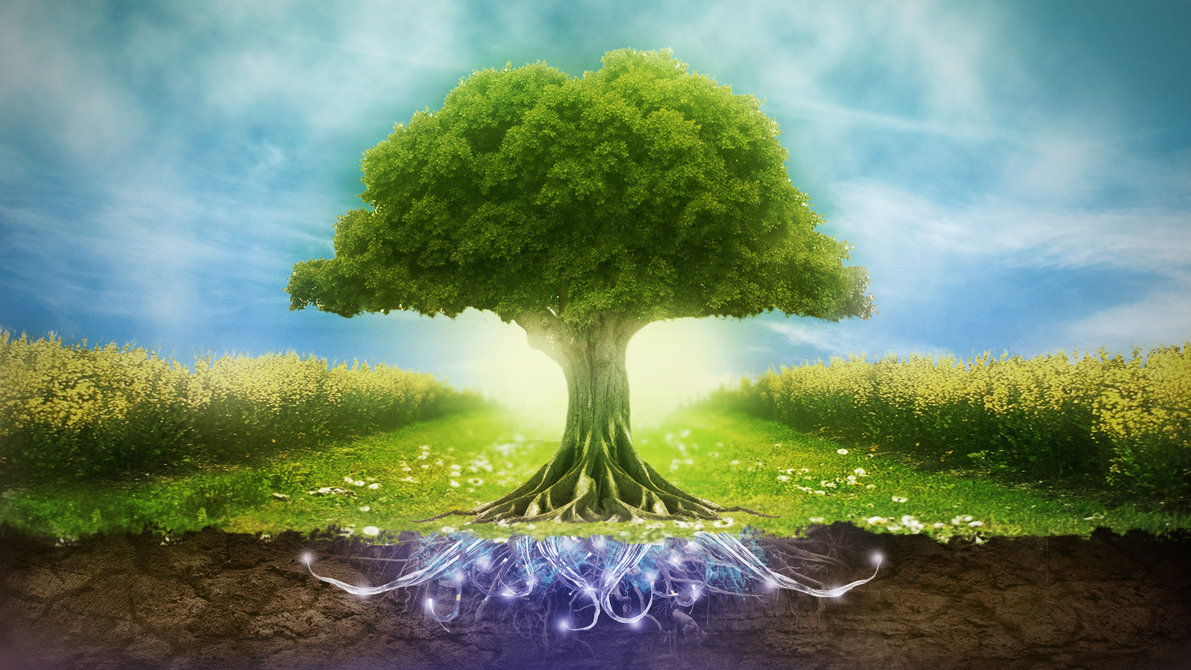 Why is our environment important? We hear and read so much about protecting and saving the planet Earth. Why should we be concerned when we are also facing economic crises, wars and unending social problems as a society?
Why Our Environment Matters So Much ?
The simplest explanation about why the environment matters is that, as humans, the environment-the Earth-is our home. It is where we live, breathe, eat, raise our children, etc. Our entire life is dependent on the well-being of all of the species living on earth.
Threat of Environmental Degradation
The deterioration of the environment, often referred to as environmental degradation, threatens the earth's natural resources such as our clean water supply, fossil fuels for energy and food supply. Most of these resources are nonrenewable so when they run out we will are forced to find new alternatives. An example of this is the Green Revolution.
A set of research, development, and technology  initiatives that occurred between the 1930s and the late 1960s that increased agricultural production worldwide,and helped the world to deal with food shortage  particularly in the developing world, is known as Green Revolution.
Green Revolution in India was the period when agriculture in India increased its yields due to improved agronomic technology.India was on the brink of mass famine in the early 1960s because of its rapidly growing population. Borlaug and the Ford Foundation at that time implemented a research and they developed a new variety of rice, IR8, that produced more grain per plant when grown with irrigation and fertilizers.As a result today, India is one of the world's leading rice producers and IR8 rice usage spread throughout Asia in the decades following the rice's development in India. Use of Green Revolution technologies exponentially increased the amount of food production worldwide.
Some of the Important Components of the Green Revolution in India are as Follows :
High Yielding Varieties (HYV) of seeds
Irrigation (a) Surface and (b) Ground
Use of Fertilizers (Chemical)
Uses of Insecticides and Pesticides
Command Area Development (CAD)
Consolidation of Holdings
Land Reforms
Supply of agricultural credit
Rural Electrification
Rural Roads and Marketing
Farm Mechanisation
Agricultural Universities
Green Buildings : A similar concept undertaken in order to protect the environment is Green Building.
A green building is the one which uses less water, optimizes energy efficiency, conserves natural resources, generates less waste and provides healthier spaces for occupants, as compared to a conventional building structure.
Environmental Benefits of Green Buildings :
* Enhanced and protected biodiversity and ecosystems
* Improved air condition and water quality
* Conserved and restored natural resources
Economic Benefits :
*Reduced operating cost
*Enhanced asset value and profits
*Optimized life-cycle of economic performance
Social Benefits :
*Enhanced occupant's health and comfort
*Improved indoor air quality
*Improved overall quality of life
Green Building Programs :
LEED, Leadership in Energy & Environmental Design, is the nationally accepted rating system for commercial and institutional green buildings. The program helps establish a standard measurement for green building.
Green Built NC Homes Certification Program is a state-wide residential green building rating program administered by the WNCGBC. Homes receive a rating and certificate based on third party inspections.
Currently India has over 2380 registered Green Building projects and over 60 LEED platinum certified constructions( the highest certification for energy efficient green construction). To acknowledge the pioneers of green construction in India, below is the list of  top green buildings in India:-
CII – Sohrabji Godrej Green Business Centre, Hyderabad :
About : The Confederation of Indian Industry (CII) works to create and sustain an environment conducive to the development of India, partnering industry, Government, and civil society, through advisory and consultative processes. This Building is one of the world's best example of passive architectural design. It was the first building out of US which was awarded LEED Platinum rating. It is unofficially world's most environment friendly construction. It is made up of completely out of recycled material. It does not discharge any waste water and recycles all the used water.
---
CRISIL House, Hiranandani Gardens, Mumbai :
About : CRISIL House is a state-of-the-art "green" building, designed to optimise consumption of scarce water and energy resources. CRISIL aims to obtain the highest LEED certification for the 211,000-square-foot building, and the LEED certification process is in progress. The building's features are expected to reduce CRISIL's energy consumption by 40 percent, and water consumption by 30 percent. 70% of the work area does not require any artificial lightning during the day,which is very rare for any commercial building in India. Only energy efficient artificial lightning is used in the building that ensures reduced carbon footprint.
---
Infinity Benchmark, Salt Lake City, Kolkata :
About :  It was inaugurated in 2009,spread in an area of over 560000 sq. feet over 20 floors, equipped with CO2 monitoring sensors,intelligent humidification controls,rainwater harvesting and waste water recycling systems. It is the 2nd buildingoutside U.S and the 7th in the world which have received a LEED Platinum rating.
---
Infosys Limited, Mysore Building :
About : The overall water consumption of the building is 58% less as compared to other buildings of similar capacity. Most of the waste water produced by the building is recycled and is further used for irrigation. The building's design comprises of an efficient building envelope, which includes insulated walls and roof, with spectrally selective double glazed windows which are appropriately shaded. 90% of the work spaces inside the building harvests natural light. 100% of the building's energy consumption is met with green power.
---
ITC Green Center, Gurgaon & ITC Hotels :
About : ITC Hotels are the greenest luxury hotel chain in the world with all its ten premium luxury hotels LEED (Leadership in Energy and Environmental Design) Platinum certified. The headquarters of the ITC's hotel business , ITC Green Center, Gurgaon as of 2004 statistics was world's largest LEED platinum rated office space. ITC Gardenia, Bengaluru is the first Indian Hotel and world's largest, to get the LEED Platinum rating. Other of its hotel's in this group are namely- ITC Grand Chola in Chennai, ITC Maurya in Delhi, ITC Maratha in Mumbai, ITC Sonar in Kolkata, ITC Grand Central in Mumbai, ITC Windsor & ITC Gardenia in Bengaluru, ITC Kakatiya in Hyderabad and ITC Mughal in Agra and ITC Rajputana in Jaipur.