Commerce stream is one of the career stream that a student can opt after clearing 10th standard. This stream has good career opportunities in fields related to Management, Finance, Accounts etc. In class 10+1 and 10+2 the subjects in Commerce stream includes English, Accounts, Business Studies, Economic and maths as optional. Commerce with or without maths, both have good future scopes.
After passing 10+2 from commerce stream, a student can go for various courses like B.Com, BAF, BMS, Business Honours, Economics honours etc. These courses have good career scope in various companies as high designations can be acquired. But if a person wants to choose his career in computers field after 12th from commerce , there are many option available.
As we know that in today's era, computer is the basic necessity and this field is growing day by day. So everyone wants to build his/her career in the same. And it happens sometimes that students wants to change their career streams as they realize their interest later on. But there is no problem.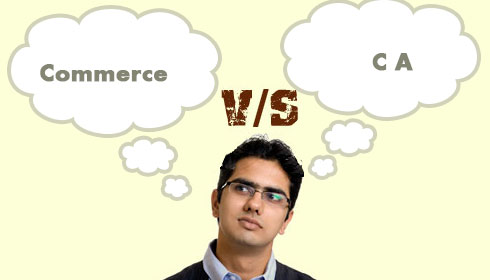 Particularly, in computers, the courses like BCA can be opted if student had Maths and English in 12th, or BSc (H) computer science, Diploma in Information Technology, BA computers and B.Com (computer applications) are the major courses for a commerce student in computers field. By opting these course, a student can excel his career in IT.
Besides this, Private short term courses can also be learned like .net, CCNA, CCNE, software, hardware networking, internet security, and other programming languages and finally can have bright future in computers field. By learning these courses, a person can develop windows applications, web applications or develop other apps and earn ample amount of money.